The Boise conference ran July 28-31, 2016.
Conference Video Recordings Now Available by Year and Topic!
BROWSE 2016 BOISE CONFERENCE VIDEOS
OR
BROWSE 2012-2018 VIDEOS BY TOPIC

Scott Erickson
Coming to us from Portland, Oregon, Scott Erickson is a working studio artist who has been exhibited in galleries throughout the Seattle area, Atlanta, and Central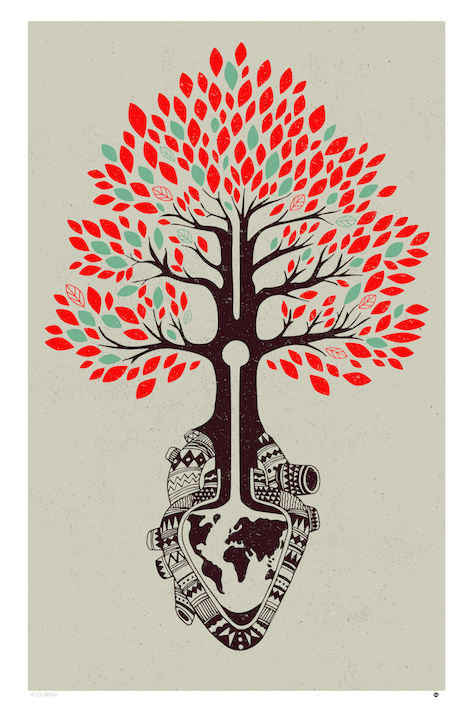 California.  He is also an experiential artist – bringing the making of art into public spaces.  Scott has collaborated with a number of non-profits, such as WorldVision and International Justice Mission, using his art skills for advocacy and fund-raising.  He has also worked with a number of musicians and has been on two nation-wide tours making art in live concert settings.   Scott recently finished a three year Artist In Residency with Ecclesia Church in Houston, TX, in which he spent his time curating a visual culture within the church community.  He currently lives with his wife Holly and his kids Anders and Elsa in Portlandia.
(Coming soon: For the videos of Scott's 2016 Conference talks by topic, go HERE. )
Roger Feldman
Roger Feldman is a sculptor in Seattle, Washington and serves as co-chair of the art department at Seattle Pacific University. His site-specific sculpture has appeared in numerous solo exhibitions in the United States and England, including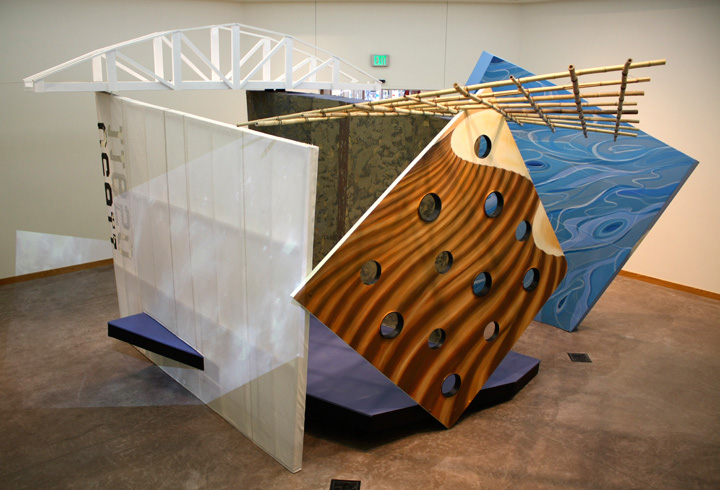 at the Los Angeles Municipal Gallery at Barnsdall Art Park. Permanent site-specific pieces are in the collection of the Washington State Arts Commission, in Scotland, and at the Laity Lodge retreat center in Texas (we highly recommend watching Laity's Threshold videoshere). Images of Roger Feldman's work have been featured in the Los Angeles Times Magazine and Image Magazine. He enjoys creating small and large artworks that explore the possibilities of material, kinesthetic sequence, and symbolic space, with the viewer as an active participant or at least an implicit participant in his artworks.
(Coming soon: For the video of Roger's 2016 Conference talks by topic, go HERE. )
Dave Blakeslee
Dave Blakeslee has been an accomplished studio potter in Colorado since 1975. His art is influenced by a variety of cultures, and he creates pots not as an end in itself, but to be used and enjoyed, which influences the shape, glaze choices, size of his high-fire clays to endure regular use. Dave served as senior pastor of the Salida Vineyard Church, beginning in 1990 and recently stepping down from pastoring to re-enter full-time studio work. He loves traveling to different churches, encouraging people through his artwork and being an agent of reconciliation between pastors and artists, as Dave understands both walks of life.
(Coming soon: For the videos of Dave's 2016 Conference talks by topic, go HERE. )
Andrew Nemr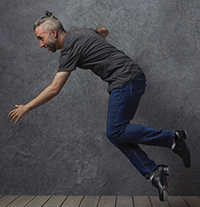 Mentored by Gregory Hines, Andrew is considered one of the most hardworking and diverse tap dance artists today. Whether playing with Nat Adderley Jr., directing Cats Paying Dues, or co-founding the Tap Legacy™ Foundation, Inc.
Andrew has garnered a reputation for impeccable musicianship and sensitivity, and respect for the craft that he loves. A TED Fellow and the artist in residence for the Quarterly Arts Soiree (QAS) at Webster Hall, Andrew received an NEA Masterpieces: Dance Initiative Grant to reconstruct the works of classic tap dance soloists, garnering critical and popular acclaim upon their presentation in Echoes In Time.  Collectively, Andrew's choreography and solo work has been described as "a welcome return to the elegance of simplicity and the tap dancer as maker of aural magic" (exploredance.com) and "deeply touching" (Daily Gazette).
(Coming soon: For the videos of Andrew's 2016 Conference talks by topic, go HERE. )
Scott is an author, speaker, arts advocate, voiceover artist and visual artist based in Indianapolis. He is the author of The Creative Church Handbook: Releasing the Power of the Arts in Your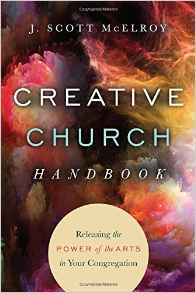 Congregation (InterVarsity Press, April 2015) and Finding Divine Inspiration: Working with the Holy Spirit in Your Creativity (Destiny Image, 2008).  His articles are carried on many websites, including Crosswalk.com, Burnsidewriters.com, and all of the websites in the Salem Network. Scott speaks nationally on the arts in the church, spiritual formation for the artist, learning to hear God's voice, awakening the creativity of God that lives in every person, The New Renaissance and more. He advocates for the arts in the church, The New Renaissance and the spiritual journey of artists through speaking, writing, media interaction, personal meetings. Arts advocacy is also his primary role as founder of The New Renaissance Arts Movement and as Director of Arts at the Vineyard Church, Indianapolis, as well as with the Vineyard Arts Community, USA.
(Coming soon: For the videos of Scott's 2016 Conference talks by topic, go HERE. )

Jessie Nilo
Jessie Nilo is an artist in love with the local church. In 2004 she founded and still directs VineArts, the arts ministry of Vineyard Boise Church, ministering to over 70 artists through prayer, emotional and spiritual support, and a
stunning variety of artistic collaborations that bless their church and their city. She is also the founder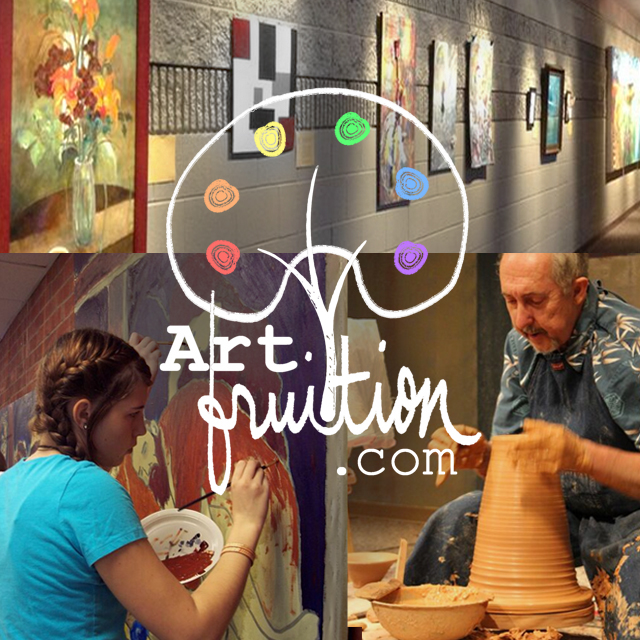 of ArtFruition.com, an online art ministry school which trains people around the world how to serve people through the arts in the name of Christ. Jessie's interactions with multiple artists both inside and outside of churches continues to benefit and invigorate her artistically, while continuing to bless the lives of those she teaches and serves. Jessie says you can boil down art ministry to "two or three artists at a fireplace, talking about art, life, and Jesus." Jessie contributed extensively to The Creative Church Handbook by J. Scott McElroy from IVP (InterVarsity Press).
(Coming soon: For the videos of Jessie's 2016 Conference talks by topic, go HERE. )
Jason Leith
Jason is the director of arts at  Saddleback Church's arts initiative, SVA–Saddleback Visual Arts, and an accomplished artist. His Sacred Streets project gained international acclaim. Sacred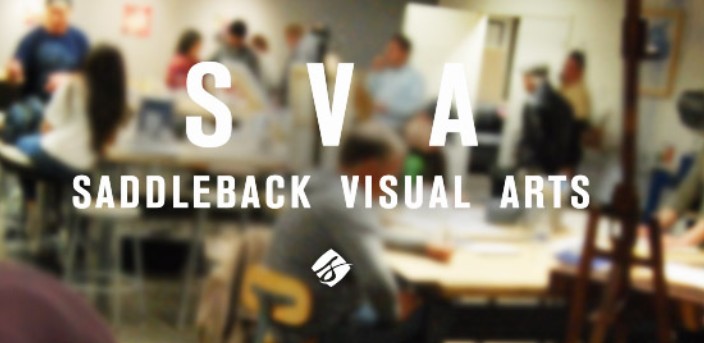 Streets features twelve portraits of homeless people whom he met and drew right on Los Angeles' "skid row". The portraits were exhibited in temporary gallery made of found materials that was erected on a vacant lot on "skid row." His desire was to  render beauty in ways that marry artistic excellence with social responsibility. "I had a revelation that . . . I did not have to choose between the two or practice them separately."  Jason is a graduate of Biola University's fine arts program. Jason Leith talks about Beauty from Poverty here.
(Coming soon: For the videos of Jason's 2016 Conference talks by topic, go HERE. )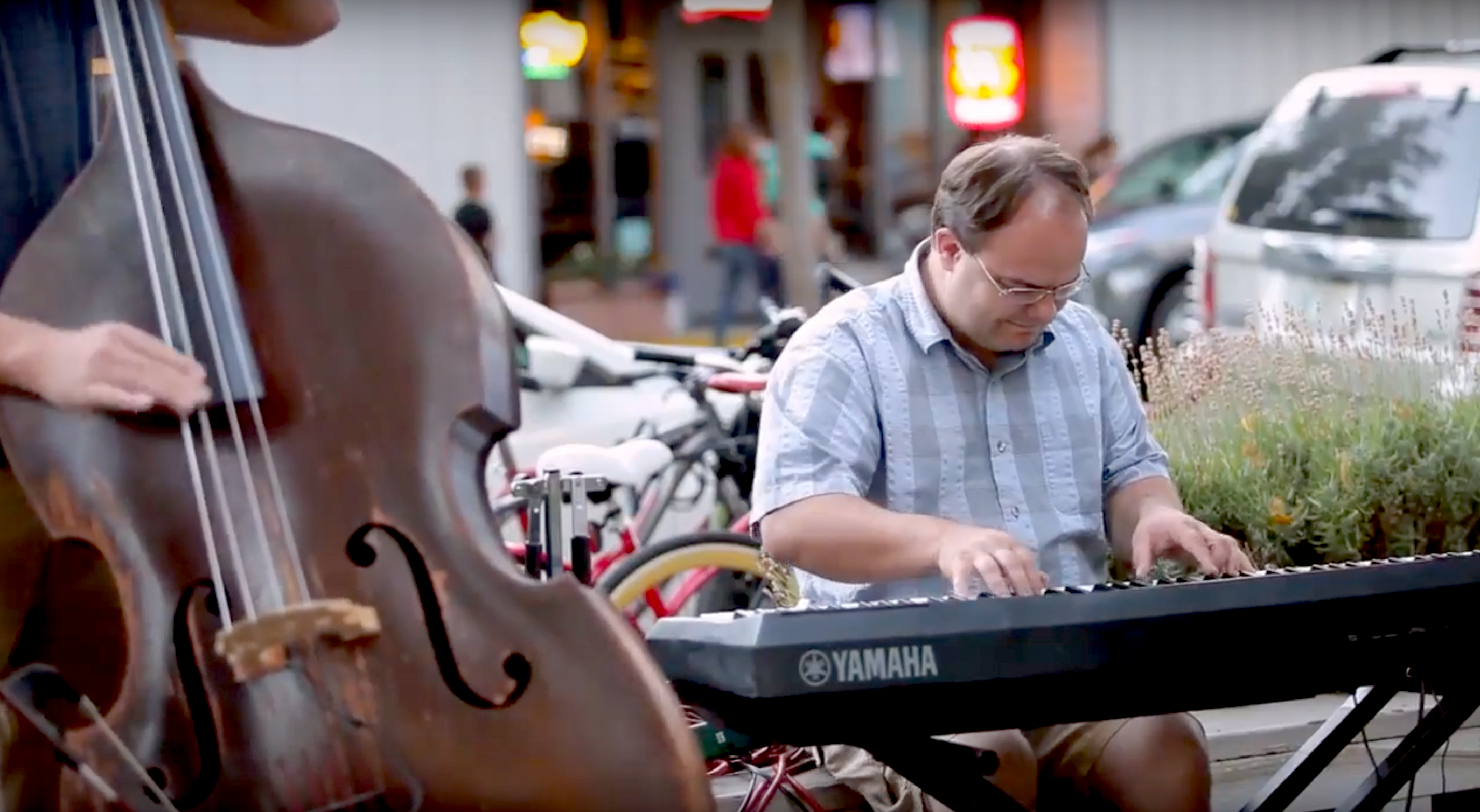 Justin Nielsen
Justin is a performer, composer, recording artist, and teacher residing in Eagle, Idaho. He has a dynamic career playing and teaching all over the world and is featured on scores of recordings and albums. Although Justin loves performing, his greatest passion comes from teaching and inspiring people to play and love music. Justin teaches music at Hall International Academy and was a founder of ArtsWest/Fresco Arts Academy. His students have won literally hundreds of national honors, and many of his former students are now professional musicians. His award-winning after-school program, Nielsen School of Music, opens the door to aspiring young musicians of all abilities through his innovative approach and comprehensive curriculum. Justin's recently released Divine Colors will be performed live by the Kobie Watkins Grouptet Friday night at the Creative Church Conference.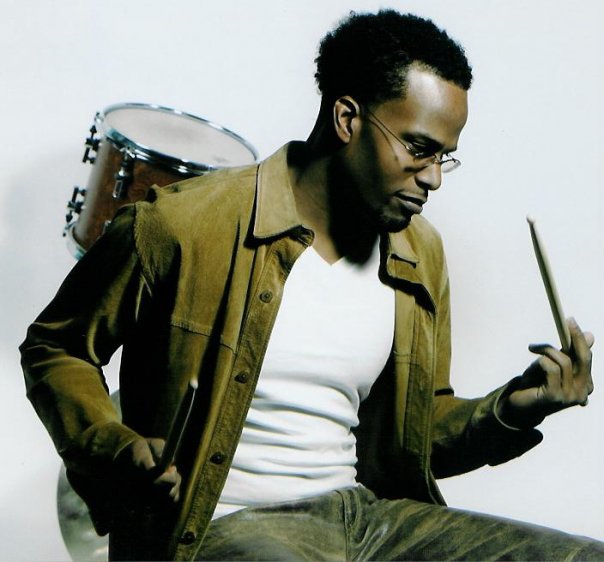 Kobie Watkins: Kobie Watkins Grouptet
A native of Chicago, Illinois, Kobie Watkins began as a small child listening and watching his father (Alious C. Watkins) playing drums in the church. Kobie started with pots and pans as a toddler. Yet over time he has developed a personal system of timely discipline and structure for music and life skill. He has progressed into who he is today– professional drummer/percussionist and music educator. Kobie has cultivated dynamic relationships with his peers in and out of the Jazz, Latin, and Gospel community as a drummer, percussionist and a mentor. He holds a long list of great musicians he has played and recorded with, touring extensively in Africa, Europe, Asia, Canada, South America and the United States, and currently touring with Jazz Legend Sonny Rollins. Kobie has worked with Wynton Marsalis at a Chicago clinic for high schoolers aspiring to play jazz, and "Attention for Boys" a MusicAlive mentoring program for inner-city youth. Since 2004 Kobie has led teens in worship at a Christian Teen Camp in Lake Geneva, Wisconsin.
Conference Video Recordings Now Available by Year and Topic!
BROWSE 2016 BOISE CONFERENCE VIDEOS
OR
BROWSE 2012-2018 VIDEOS BY TOPIC