We're gathering leading creative and arts ministry practitioners, to explore the role of the arts in the local church.
---
RICK WARREN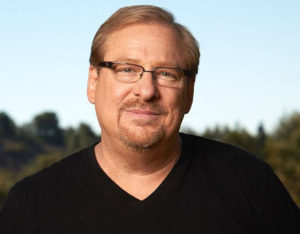 Rick Warren is an innovative pastor, renowned author, and global influencer. The various ministries Pastor Rick has created are a multi-faceted expression of his heart to bring the whole gospel to the whole world. Since founding Saddleback Church in 1980, Pastor Warren continues to be at the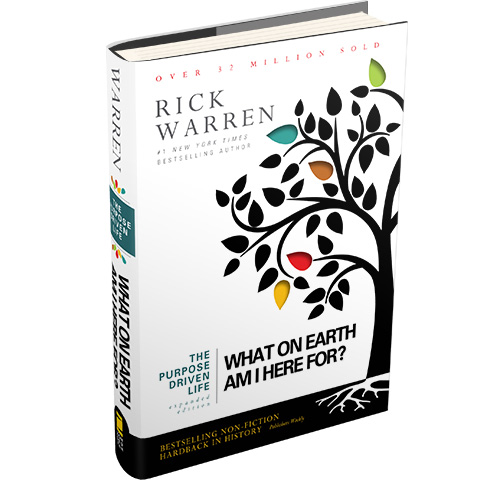 forefront of the evangelical movement, encouraging churches everywhere to be a sanctuary for hope and healing.
Saddleback has grown to over 30,000 weekly attendees across sixteen locations, including four international campuses, and an online campus hosting listeners from around the world. Saddleback Church continues to be one of America's most influential churches.
Saddleback Church has built an outreach of more than 300 community ministries, including the nationally recognized Celebrate Recovery, a Christ-centered recovery program now implemented in over 25,000 churches.
Topping the New York Times Best Seller list for the last 3 decades, Rick Warren's books, including The Purpose Drive Life,  are known for taking complex theological principles and translating them for the common man.  PastorRick.com
---
JASON LEITH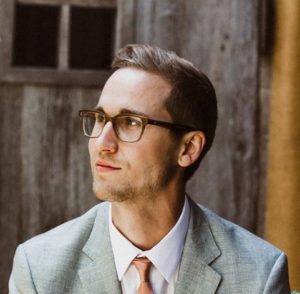 Jason is the director of arts at Saddleback Church's arts initiative, SVA--Saddleback Visual Arts, and an accomplished artist. His Sacred Streets project gained international acclaim. Sacred Streets features twelve portraits of homeless people whom he met and drew right on Los Angeles' "skid row". The portraits were exhibited in temporary gallery made of found materials that was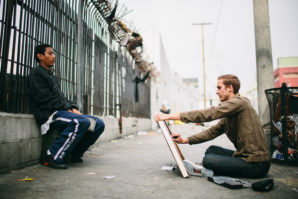 erected on a vacant lot on "skid row".
His desire was to render beauty in ways that marry artistic excellence with social responsibility. "I had a relevation that . . . I did not have to choose between the two or practice them separately." Jason is a graduate of Biola University's fine arts program, and a Masters in Global Leadership candidate at Fuller Theological Seminary.
---
THERESA DEDMON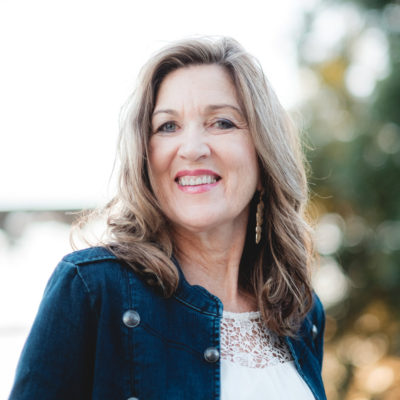 Theresa is on pastoral staff at Bethel Church in Redding, California, where she oversees the Creative Arts department for the Church. She instructs on creative worship expressions and creative arts events within the church, as well as strategy and coordination for city transformation and outreach.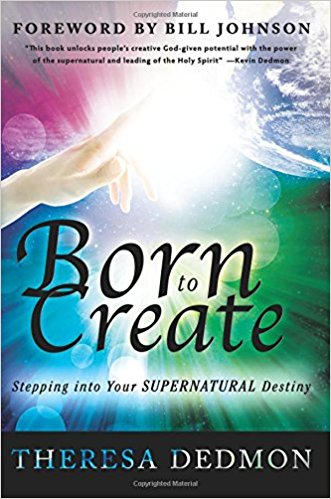 Theresa speaks at national and international conferences, equipping and activating people to step into their supernatural destiny. She focuses on helping them walk in creative power to transform the world through creative expressions of God's presence.
Theresa earned her B.A. in Psychology, minoring in Biblical studies from Vanguard University, and a certification in Arts and Healing from Chapman University. She has been in pastoral ministry for over 25 years.
Theresa has written Born to Create , Cultivating Kingdom Creativity , and a Create Supernaturally DVD/Workbook (three-part series).
---
J. SCOTT McELROY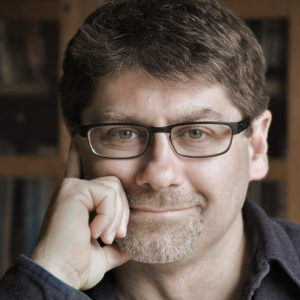 J. Scott McElroy is the author of The Creative Church Handbook: Releasing the Power of the Arts in Your Congregation (InterVarsity Press 2015), Finding Divine Inspiration: Working with the Holy Spirit in Your Creativity, and founder of The Ne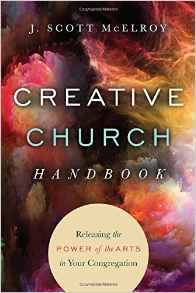 w Renaissance Arts Movement, dedicated to connecting, equipping and inspiring churches and artists for the New Renaissance. Scott is also the Director of Arts at the Indianapolis Vineyard Church. He speaks nationally about spiritual formation for artists, the arts in the local church, and more. Scott is an award winning audio producer, a voiceover artist, and visual artist. He served as Emmis Communications Indianapolis Production Director for 20 years, and hosted the Animal Planet TV series, "Wildlife Journal" from 2004-2007.
Scott talks about Creative Church Handbook HERE.
See more at JScottMcElroy.com.
---
MARIA FEE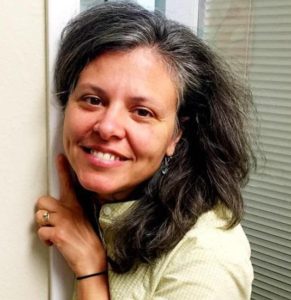 Maria Fee is an artist with an M.F.A. in Painting, and an M.A. in Theology.  As an adjunct professor of theology and culture at Fuller Theological Seminary, she helps seminarians negotiate their theological observations through a creative medium. She is currently a Ph.D. Candidate of Theology and Culture at Fuller. Conversely, past ministry includes encouraging New York City artists to consider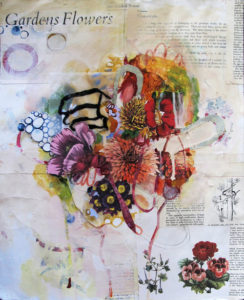 their work within a theological scope. Maria's own art practice explores ideas of fragmentation, metizaje (cultural mixing), alienation, and rootedness.
---
KUTTER CALLAWAY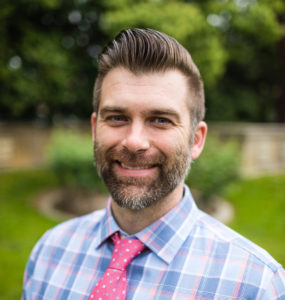 Kutter Callaway is assistant professor of theology and culture at Fuller Theological Seminary and co-director of Reel Spirituality. He is the author of Breaking the Marriage Idol: Reconstructing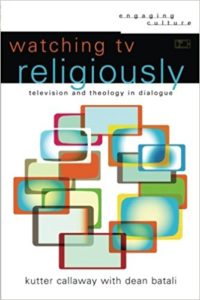 our Cultural and Spiritual Norms, Watching TV Religiously: Television and Theology in Dialogue, and Scoring Transcendence: Contemporary Film Music as Religious Experience. Prior to teaching at Fuller, Callaway served in pastoral ministry for nearly a decade, focusing primarily on developing creative worship spaces for young and emerging adults. He tweets @kuttercallaway
---
KATHRYN ERVIN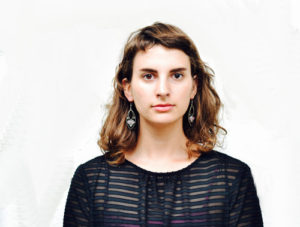 Kathryn is an artist, art educator, and arts advocate. She'll present the unique "Treasurish Hunt" at the conference, part scavenger hunt, community art making experience, dinner, and a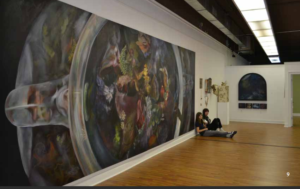 musical performance. Recognizing the dire need for arts education and integration in all sectors of rural, Southern America, she co-founding TOSS, art studio in Morganton, NC, with the goal of harnessing the power of creativity as a means for health and well being. Currently she has accepted a fellowship through the Brehm Center at Fuller Seminary in order to study the integration the theology and the arts while continuing her work of creative place-making in the South.  She has a BFA in painting and drawing from East Carolina University in 2014. Her portfolio encompassed a number of interdisciplinary projects that focused on site-specific installation, social action, and collaboration. In her free time, Kathryn enjoys running, biking, and jumping on trampolines. KathrynErvin.com  
---
JEROME GASTALDI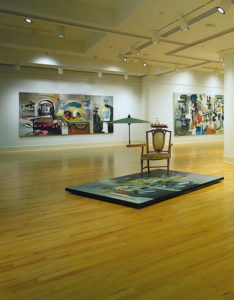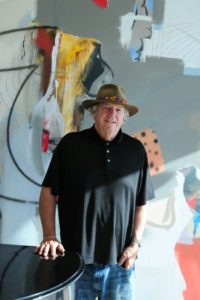 Jerome Gastaldi is a contemporary American artist of Italian ancestry, whose work combines first hand impressions, perceptions and observations that explore and comment upon our society. Jerome will facilitate a large scale community art making project for attendees of the conference. Gastaldi's powerful works stand astride the borderline between Expressionism and Surrealism, and have been compared by art critics to that of Robert Rauschenberg, Edward Kienholz, and Francis Bacon. His creative process is both emotional and intuitive, as evidenced by Gastaldi's rapid handling of paint, his distortion of the human figure, the rich use of symbols, and the inclusion of found objects. There is a complexity and depth to his multi-layered imagery that reflects what the modern world offers the individual; not fixed, solitary images that can be grasped and reflected upon, but instead a seemingly unceasing flow that blurs the sense of reality and threatens to overwhelm the ability to comprehend.
He lives and works in Southern California. His studio is on his four acre ranch called Rancho Capriata, named after the town of Capriata de Orba in Northern Italy, where his family is originally from. He works in a number of media, including painting, sculpture, print making, and performance.
Gastaldi's work has been exhibited internationally in museums, universities and other public institutions, as well as held in public, private and corporate collections.
To see other works by the artist, as well as his exhibition Bridges to Freedom, which focuses on the positive and important aspects of the diversity of American culture, please visit http://jeromegastaldi.com or /www.peopleoftheboats.com     
---
ANN WILLIAMS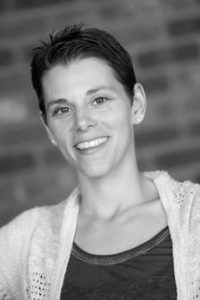 Ann Williams, a Lincoln, Nebraska artist, works on public art, commissions, paintings and mosaics incorporating God's truths.  Ann's larger works focus on participant involvement exploring art as a catalys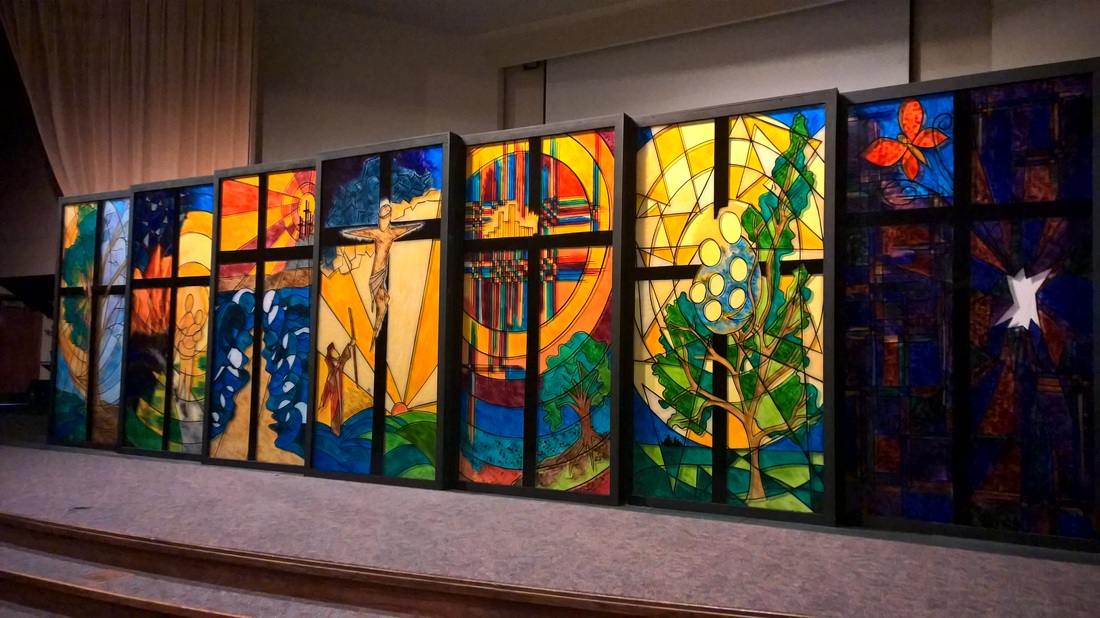 t for reflection, hope, unity, and truth. Serving as a liaison for non-profit and for-profit arenas, Ann utilizes art-making as a common ground to encourage her community.  Ann has over 11 years of experience serving artists at Lincoln Berean Church where she curated and oversaw five gallery spaces, shepherded artists, and looked for new ways to integrate art making and faith in the lives of pastors, staff, and the congregation.  She continues to encourage artists and patrons in and outside the church and in her community through one on one meetings, projects, and proposed art opportunities.
See more at http://ann.envisiongalleries.com/
---
LUKE McELROY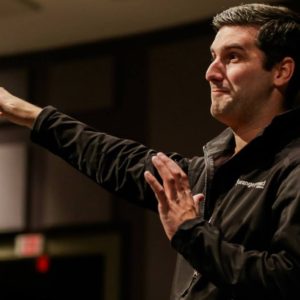 Luke McElroy is the founder of Orange Thread Media, the parent company to SALT Conferences, TripleWide Media and Orange Thread Live Events. Through his leadership at Orange Thread, their work has been seen around the world through American Idol, Blake Shelton, Orange Conference and countless churches who have been impacted by the platforms

Luke and his team have designed. Luke was recognized as a leader in his field by being named one of the top innovators in the church by Worship Leader Magazine and being included on Im
pact 100 s list of Entrepreneurs to Watch Under 30. Luke has written two other books, The Wide Guide: Blueprint for the Multiscreen Movement and Environmental Projection: The Collisi
on of Modern Technology and Sacred Spaces. He is proud to call Nashville, Tennessee home.
For the past few years, Luke McElroy has been investing the majority of his time into helping others find their creative calling in life and equipping them with the tools to reach their maximum potential. Through the release of his new book, Creative Potential: Principals for Unleashing Your God Given Calling  Luke helps equip readers with timeless principles you'll be glad you knew about as you embark on your own creative endeavors.
Life is all about relationships with Luke, and he believes an entrepreneur who puts more focus on investing in people than investing in products, has the better
chance of long term success. He and his team are based out of Nashville, TN. LukeMcelroy.com
---
BRIANNA KINSMAN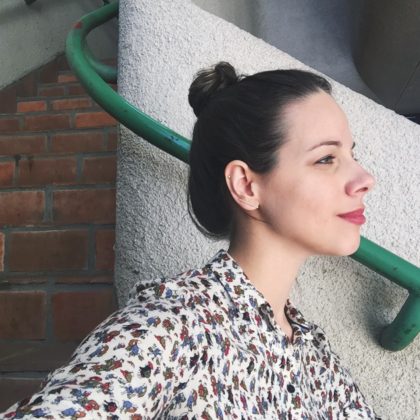 Brianna Kinsman is a liturgist, actress, writer. She earned her B.S. in Professional Writing and a minor in Music from Taylor University. In 2017, she graduated from Fuller Theological Seminary with an M.A. in Theology and an emphasis in Theology and the Arts. Brianna has worked as a worship assistant on the Fuller Chapel team, where she created worship experiences that blend multicultural faith with narrative expression and spiritual formation. She is also a member of Mako Fujimura's Fujimura Fellowship—a group committed to providing support and friendship to the surrounding arts community. Her training in theatre, music, writing, and theology inspires Brianna to craft stories, spaces, and projects that foster the collective imagination of a community. One such project is Illumine Playback Theatre, which was birthed out of her master thesis project on the connectivity between the liturgical and the theatrical.
In the future, she hopes to continue bringing art and theology into conversation through theatre and writing for the stage.
Brianna currently resides in Pasadena, California with her husband, Michael. You can find her journey on Instagram under @brianna_kinsman.  
---
MARLITA HILL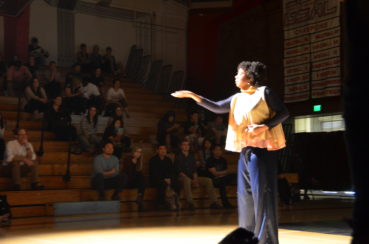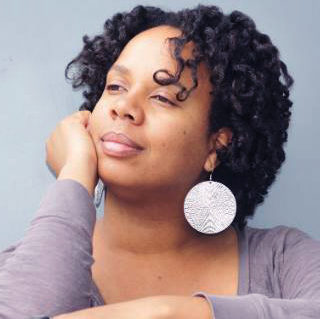 Marlita teaches artists how their faith and art thrive together in church ministry and career life. She's the author of the book series, Dancers! Assume the Position,  produces a weekly podcast called The Kingdom Art Life, and is the creator of The Kingdom Artist Initiative, a discipleship program for artists working in "secular" culture. She also runs the Artist Prayer Collective, in partnership with The Salvation Army, Hollywood, and serve as the Associate Director for Edge Project, a missions organization focused on art, culture, and faith.
She has been a dancer, teacher, and choreographer for over 20 years. She started in ministry in 1993 with The Hush Company, a Los Angeles based dance ministry directed by Stacy Meadows and LaQuin Snowden.  After 8 years there, she went on to earn her BFA in Dance Performance and Education (Towson University, MD), co-found a dance program at a performing arts high school in downtown Los Angeles, and started her dance company, Speak Hill Dance Project.
ARIANNA CALIGIURI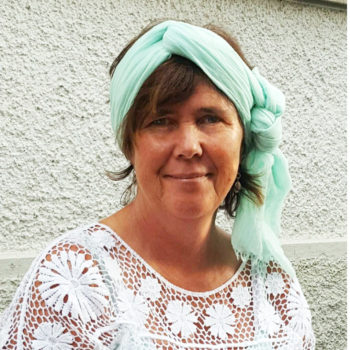 Arianna is founder & president of Edge Project, a non-profit organization dedicated to investing in art, culture & faith. She is passionate about building global respect for God, culture,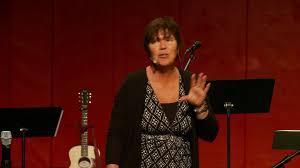 community, and artistic expressions of Faith. She is the Executive Director of Edge Project in Europe, an annual summer project in Altea, Spain, focused around engaging the community through art, discussion and service. Arianna is passionate about relationships and connecting people with their own unique skills and creative ideas. She enjoys sharing the journey of life with people of diverse cultures. Arianna has lived in Europe for over 25 years, raising her daughters in Greece, Germany, and Spain with her husband Steven. When she's not in Europe, she spends her time in Southern California.
---
RAY BASILE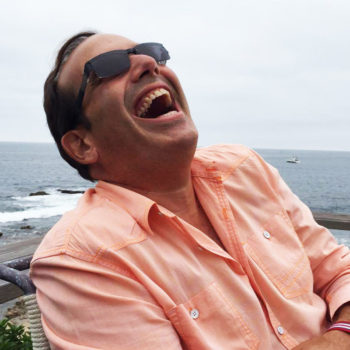 Ray Basile is an American singer-songwriter from Huntington Beach, California. His original folk-rock songs are a mix of sunny optimism that comes from living in a beach town — contrasted by deeper themes of love and sadness expressed though beautiful melodies and heartrending lyrics. Ray works as a Creative Director, curating in-store music for some of the world's top retail brands. He's currently recording an EP expected to launch next year. https://www.hereforamoment.com
More speakers are being added, so check back soon.