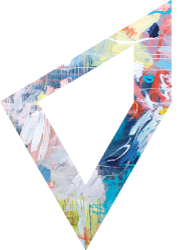 Register
We're so glad you want to join us at the Saddleback CreativeChurch Conference, October 18-20, 2018, at Saddleback Rancho Capistrano Retreat Center! We're excited to see how God will move during this unique conference!
If you haven't visited the "Conference Details" page yet, it can answer most questions you might have.
Here are a few things you might want to take note of when you register :
The ticket is $225 and includes breakfast each day and the special Treasur(ish) Hunt dinner. All main sessions, workshops, performances, and experiences are included in the ticket price. On-site rooms are available at a very special ministry rate!

Friday evening ($20) (Rick Warren) and Saturday Single-Day ($75) (includes Treasur(ish) Hunt dinner) tickets are now available for those who can't make the entire conference!

If you are planning to stay with us on-site at the Retreat Center, you'll want to pay for your room your ticket when you register, if at all possible. We have a limited number of rooms, and we expect them to fill up quickly.


Because we'd like as many of you as possible to stay on-site, we are encouraging shared rooms.

(Rooms are an incredibly low rate of $35 per person, double occupancy!)

The conference starts Thursday morning but you can add a Wednesday night stay at the retreat center on to your ticket, at check out. This is perfect for those who are coming in from out of town. (Pro Tip: Grab one of these!)

If you want to add people to your shared room (up to 4 can be in a room), you'll also be able to do that at check out.
We can't wait to meet and get to know you! Ready?