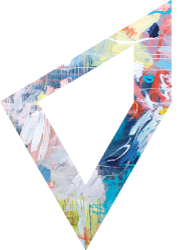 Register
We're so glad you want to join us at the Saddleback CreativeChurch Conference, October 18-20, 2018, at Saddleback Rancho Capistrano Retreat Center! We're excited to see how God will move during this unique conference!
If you haven't visited the "SVA/CCAC Details" page yet, it can answer most questions you might have.
Here are a few things you might want to take note of when you register :
The ticket is $195 and includes breakfast each day and one special dinner. All main sessions, workshops, performances, and experiences are included in the ticket price. On-site rooms are available at a very special ministry rate!

If you are planning to stay with us on-site at the Retreat Center, you'll want to pay for your room your ticket, if at all possible. We have a limited number of rooms, and we expect them to fill up quickly.

Because we'd like as many of you as possible to stay on-site, we are encouraging shared rooms.

The conference starts Thursday morning but you can add a Wednesday night stay at the retreat center on to your ticket, at check out. This is perfect for those who are coming in from out of town. (Pro Tip: Grab one of these!)

If you want to add people to your shared room (up to 4 can be in a room), you'll also be able to do that at check out.
We can't wait to meet and get to know you! Ready?